Thank you for requesting a call.
Expect a call during business hours
Monday – Friday,
9 am – 5 pm
From:
The 5 Steps to Relief with HFXTM:
1

  Do you qualify?

YES! Based on the assessment you just took, it looks like Nevro HFX may be able to help you.

2

Find an HFX-trained doctor

& schedule a consultation

An HFX-trained doctor will determine if you're a good candidate by reviewing your medical history.

An HFX Coach can help…

Answer your questions
Connect you with a local doctor
Provide you with ongoing support

What if I didn't provide my phone number or if I miss their call?
Not to worry! You can call 1-844-331-1001 and leave a message with the best phone number & time to reach you (Monday – Friday, 9 am – 5 pm), and they will call you back.

Expect them to call:

Monday – Friday

9 am – 5 pm

Tip:

Save "Nevro HFX Care Team" as a contact for

1-844-331-1001

& you won't miss their call!

Create New Contact

3

Your initial consultation

The initial consultation is your time to ask the doctor questions about HFX (including about your specific insurance coverage) & for your doctor to determine if you are a candidate for HFX. It won't include the treatment procedure itself.

HFX is covered by all major insurance plans, including Medicare & Medicare Supplemental plans, and the VA/Tricare.

Download & print your Discussion Guide

The guide will help you prepare for discussions with your HFX Coach & HFX-trained doctor.

4

Try HFX in a temporary trial

Once your doctor has confirmed you're a good candidate, you will get to try HFX before you decide, in a temporary one-week trial to evaluate your pain relief.

9 out of 10 people choose to proceed after the trial.1

5

Get HFX & fine-tune your relief

If you and your doctor agree HFX worked for you in the temporary trial, then you can move forward with the reversible procedure.

During a quick and minimally invasive procedure, a small device is implanted under the skin, just above the beltline.
Getting your HFX device is typically an outpatient procedure, which means you will likely go home the same day.

Following the procedure, your Nevro HFX Care Team will create a personalized plan to fine-tune your relief with HFX.
Join the more than 100,000 people that have found relief from chronic pain with HFX over the last 10+ years.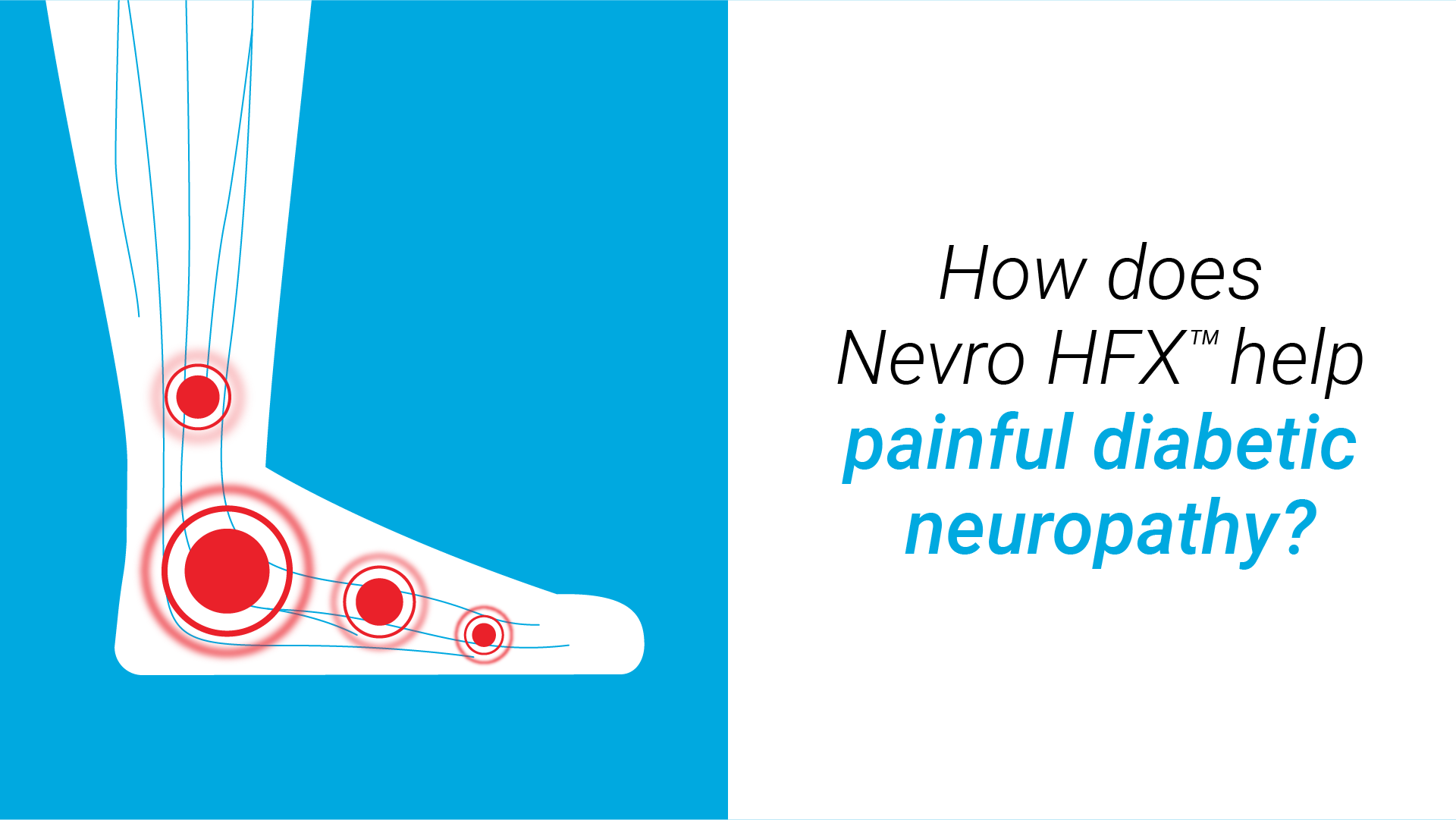 Frequently Asked Questions
?
Still having questions?
Finding answers is easy.

Our HFX Coaches are available to answer your questions about Nevro HFX. Connect with us today.