0.

Speak with a pain management provider experienced with HFX

Find out if it's right for you.

Identifying a physician that offers HFX is an important first step. At your consultation, your doctor will assess your condition, discuss relevant treatment options and answer any questions you may have.
1.

Try HFX in a temporary trial

In just a week, you can discover if it works for you.

The trial system delivers the same therapy as the implanted device.
The trial is a simple procedure that can be performed in your doctor's office or a local outpatient facility.
Thin, flexible wires, called leads, are placed beneath the skin and next to the spine.
You wear a temporary device under your clothes that delivers stimulations to the leads.
The system is customized for your pain. You then evaluate your pain relief and improvement to your daily activities.
2.

The implant procedure

If you and your doctor agree HFX works for you, then you can move forward with the implant.

During a quick and minimally invasive procedure, a small device is implanted under the skin, just above the beltline or in the buttocks area. It's connected to thin, flexible wires, just like those used in the trial, that are placed near the spine. It's also possible your physician may recommend an alternative approach using a paddle lead, which requires a slightly different procedure.

Getting your implant is typically an outpatient procedure, which means you will likely go home the same day.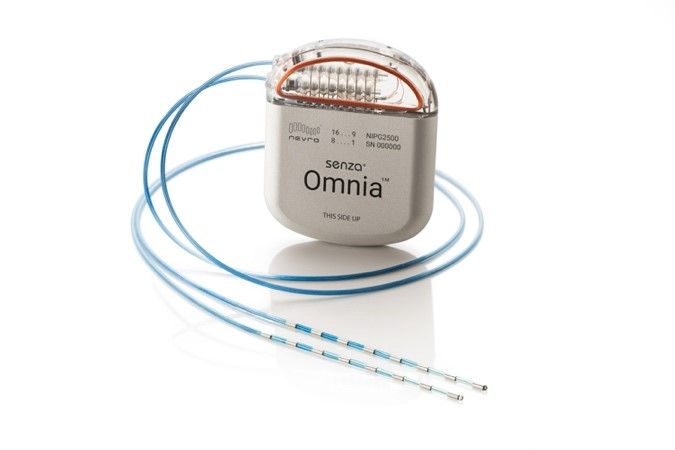 Frequently asked questions